EDIT MAIN
Principal's Bio
Beardown Bearcat nation!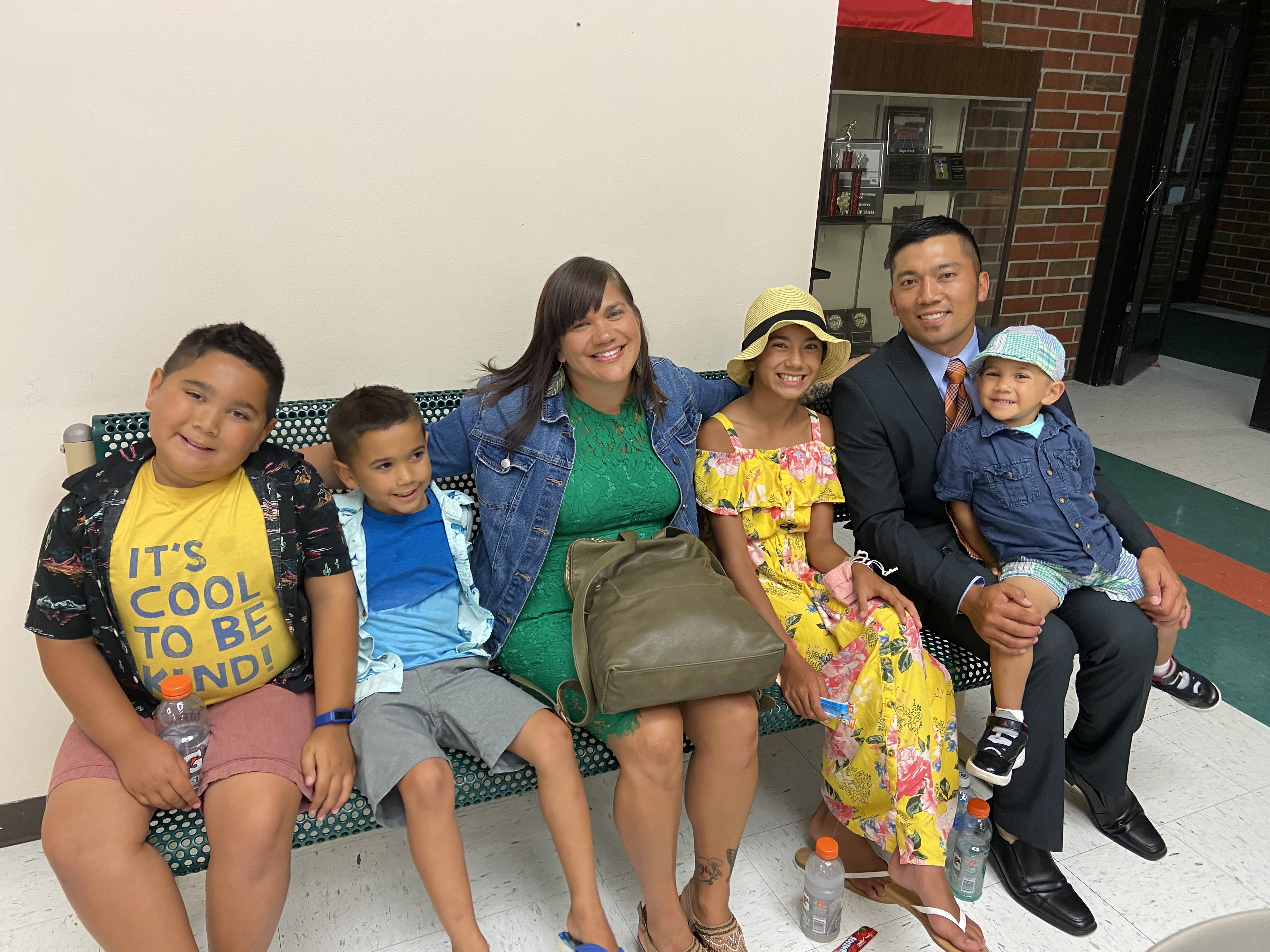 From my family to our Union Center Family...
I am truly honored and humbled to serve as the Principal of Union Center Elementary School. Beginning my teacher career in 2006, I was a technology education teacher, department chair, baseball and wrestling coach, mentor, teacher leader for Crown Point Schools until 2016. Hungry to make a bigger impact as an administrator, I spent the next three years at Kouts Middle/High School and served as the assistant principal and athletic director. Following my time at Kouts Middle/High School, I served as the Principal of Wanatah Public School (preK-8th) for two school years.
This will be my first year serving as the Principal of Union Center Elementary School, and I cannot express how excited I am to be a part of such a rich tradition of academic excellence, high character students, competitive athletics, and a united community. Join me in your childs' educational journey, and I promise to put forth a grand effort to make the experience a positive, life-preparing, meaningful, fun journey! As the great Dr. Suess says, "You're off to great places! Today is your day! Your mountain is waiting, so get on your way!"
My wife Erin and I are blessed to have four little ones of our own, Grace (11), AJ (9), Isaac (6), and Edison (3). We currently reside in Crown Point and are often found on softball fields, baseball fields, piano recitals, auditoriums, and all the ice cream shops! If you see us at any Union Township event, please come up and introduce yourself. Looking forward to leading UCE through this 2021-2022 school year and many years to come!
Beardown Bearcats!
Mr. Chris Gabriel
Principal of Union Center Elementary School