Kindergarten Registration 2021-2022 School Year
Leigh Barnes
Tuesday, February 23, 2021
Kindergarten Registration for the 2021-2022 school year is scheduled for the week of April 5th, on the 8th and 9th at the JSE main office and library! Please call our office or email JSE's Principal for more information. We are excited to meet our future Lil' Bearcats!
Kindergarten Welcome Website with Helpful Resources
Please View the Registration Information at the Flyer LINK
Please Complete the online Registration Form at this LINK
Please view the JSE Kindergarten Video for Information from the Principal, Mrs. Barnes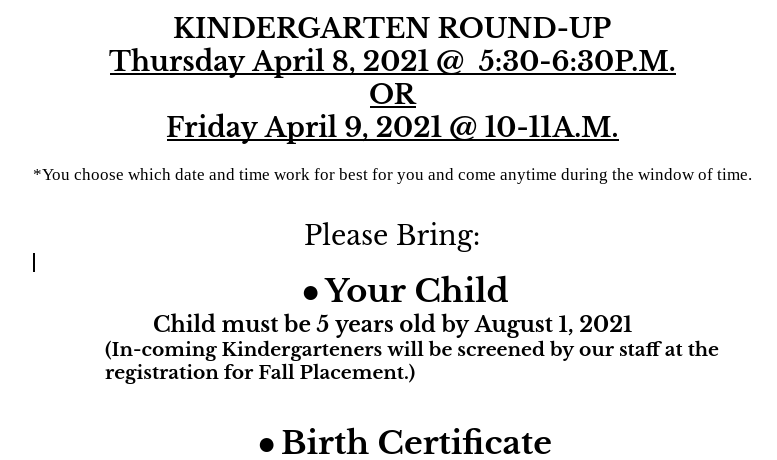 View the complete flyer with more information at the link above.