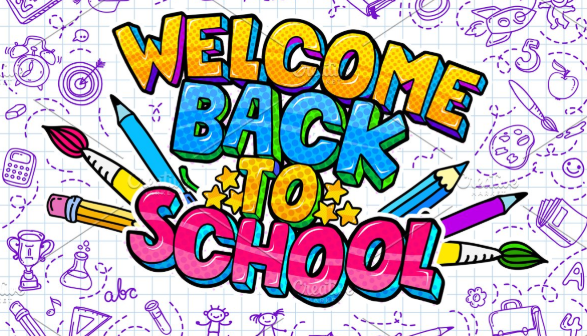 2020-21 Student Registration Information
Leigh Barnes
Saturday, July 25, 2020
Please note registration for returning JSE students is completed all online through the Harmony Parent Portal website at the following LINK:
https://sis.union.k12.in.us/familyaccess.nsf/hello.xsp
Registration Open in Harmony: July 28th, July 29th, July 30th
We are excited to begin the new school year!
Remote Learning Virtual Option for the 20-21 School Year: When you register your child online or in-person for K and new students, you will have the option to choose our remote learning virtual option for your child(ren).
Classroom Teacher Assignment: Your child's teacher information will be available via your Harmony account on August 5th. We will also an email to let you know that information is available. Your child's teacher will reach out to you before school begins.
Bus Assignments: You will be notified of your child's bus assignment the Monday before school begins, August 10th.
JSE Supply list LINK: 2020-2021 LINK
Textbook Rental Fees: You may pay your child's Textbook Rental online through the Harmony Parent Portal or you may send in a check or pay cash at our JSE office. Click this link for your child's textbook rental fee information.
ONLINE Harmony Registration for the 2020-21 School Year:
Registration will now be all online for returning UTSC students. Elementary online registration will take place ONLINE through Harmony Parent Portal. We will email you a reminder and further information that week. You will need your Harmony username and password information to complete online registration. Please ensure we have a current e-mail and text on file in our main office.
For all new students and for families without internet access, the JSE main office will have computers available for registration on Thursday from 10am-12 and 3-6pm for you to complete online registration at JSE.
For Kindergarten and new students: Families need to come to the JSE main office to complete according forms, meet the principal, and get a welcome tour of our schoolhouse!
Please contact the main office if you need a Free and Reduced Application for Lunch and Book Rental. You may also visit the IDOE website for more information and applications: https://www.doe.in.gov/nutrition/snp-free-and-reduced-price-forms
Frequently Asked Questions
Q. Registration is online for all returning JSE students, what is the link to register my child through the Harmony Parent Portal?
A. https://sis.union.k12.in.us/familyaccess.nsf/hello.xsp
Q. What do I need to bring in for a new to JSE student or Kindergarten student registration?
A: 1. 2 proofs of residency, documentation that shows you live in Union Township
(driver's license, utility bill, mortgage papers, lease agreement)
2. Original birth certificate (we will make a copy)
3. Immunization records
Q: I don't have a utility bill in my name because I am living in a household that I do not own.
A: You will need to go to Central Office with one of the homeowners and provide the following prior to registering at JSE:
Homeowner will need to provide 2 proofs of residency and you will need to bring in your driver's license. Any questions, or to set up a time, you can call our Central Office at 219-759-2531.
Q: Do I need to bring the student records from previous school?
A: No. We will send a fax requesting your child's records. You just need to provide us with the name of previous school.
Q: I am new to JSE, can I visit the school and meet my child's teacher?
A: If you call ahead, we welcome new families and are happy to show off our school. A guided tour will be provided by someone in our office. A teacher may be introduced if classes are finalized and the student's teacher is assigned.
Q: What would the textbook rental fees be for my child(ren)?
A: You can see our most recent textbook fees by grade level by clicking the textbook link above. (Note: These fees are pro-rated based upon student start date.)