Promise Porter County 2020-21 Enrollment for Kindergarten and 1st Graders!
Leigh Barnes
Saturday, July 25, 2020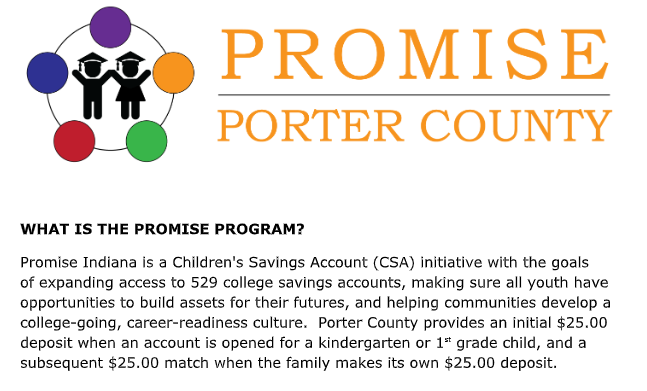 Everything parents need to know about the program is on the website: www.promiseportercounty.org
Please click the LINK to view the parent registration information packet.
If you have specific questions or would like more information please contact PCC atpromiseportercounty529@gmail.com.